MB
Hi, I make the diagnostic (hope then repair) in a 1995 MB 3.2 L, Sedan (WDB2100551A, Mercedes Benz Japan CO., LTD, 210 Chassis, E320). This car is "long be underwater" ("utoplennic") in Japan.
In this car is illuminated "ABS", "ETS", "SRS", "EXH TEMP" lamps. Idle (cold, see photo No.1) is 700 rpm, idle (warm) - is 1100 rpm. CE (or MIL) light is absent.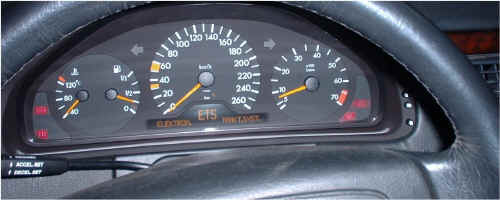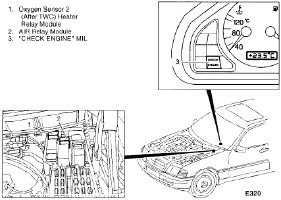 In Relay module permanently fuses the safety device 40 Amp (!)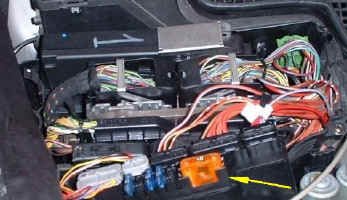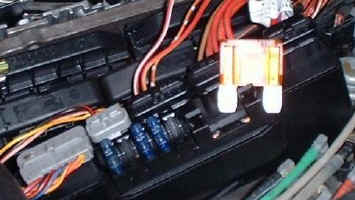 I have extracting fault codes (DTC)
- Engine: 018; - A/T: 004, 005; - ABS: 022;- Instrumental panel: B9471.
I clear codes , but DTC keeps on repeating.
I need "On-Board Diagnostic Item" and description for diagnostic procedures.
(For example , 18 - Camshaft Adjustment Solenoid or 018 - Malfunction idle control or low output TPS-voltage that?)
ALLDATA: 018 - not applicable for USA version vehicles.
I checked this Actuator.
I had checked Adjustments Throttle Cable/Linkage and all is O'k. What to check up? What to do?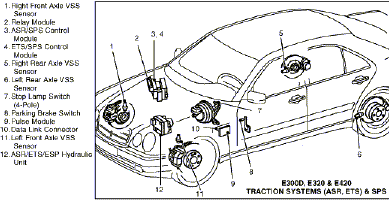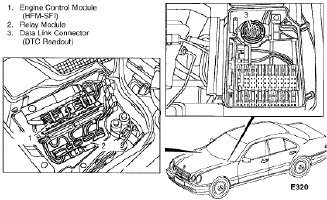 Cont.(26.02.02)
I decided to make "Hand Reader" :-) and retrieved codes on the LED-indictor (read LED-codes) from 38-pole Data Link Connector (DLC) X11/4.
From #pin No.6. (ABS/ETS) - 22 flashes.
From #pin No.10. (ETC) - 5.
I don't have read LED-flash from #pin No.4 (LH sequential), #pin No.20. (Combination control module), #pin No.30 (Airbag/ETR - SRS).
I need any kind of information for conformity this codes to "Reader codes" or SAE-codes and information for read codes SRS-system.
Any help would be greatly appreciated.
The End (15.04.02)
Courtesy the help from Mr. Vladimir Kalinovsky (Corsa Automotive) and Mr. Vladimir Kucher (KVP) this MB is like new again!
Upon further research was found out that trouble code # : in acceleration control system was due to intermittent missing power supply from controller to feedback potentiometer. Soldering of appropriate circuits on controller board restored stability and code was gone without replacing an expansive component.
AT control system was fixed by random resoldering all accessible system wiring terminals and control board.
Blown 40A fuse as I found out was for protection of air injection pump which rotor bearings were seized during water damage when car was flooded. Rebuilding air pump electric motor restored system operation to normal condition.
All mentioned repair was performed "in house" because replacing of water-damaged components was out of choice considering price range and availability in the region without established chain of auto parts supply for Mercedes brand.
V. P. Leshchenko (aka alflash)
2002