The PC-based Scan Tools is the Future for Diagnostic on the Vehicles!
Courtesy Mr. Isaac Zia I maked Interface for Connecting to OBDII-equiped Cars, has finished assembly (soldering the elements of Jeffs Interface (BR3 INTERFACE) and checked it program on Lexus GS300 (JZS160L) a '98 (9141-2 Protocol) and on tens other Cars. Again thanks a lot to Mr. Isaac Zia for OBDII Generic Programm. All is O'k! All function and PIDs is available.
For example. I check V.76 on Toyota Camry ISO 14230(slow) and has good Results.
Screen Shots ahd photo of this and others Cars.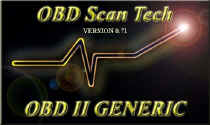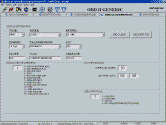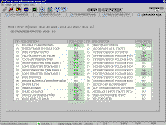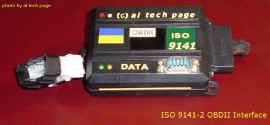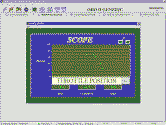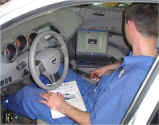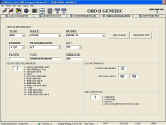 I do diagnostic on Nissan Maxima 3.5 SE (VQ35 DE) a '04 (546 mil). "Service Engine Soon" Lamp (aka Check Engine Light) is ON). By using above programm read DTC P0340 [CMP (Cam Shaft Position) Sensor (Phase)].
Courtesy NTB NTB03-124 I know: Nissan had Problems with its Sensors.
By NTB NTB04-063 I know: need replacement it Sensor.
After sensor replaced - Car is like new :-). Take a look little Video on it Maxima (I'm sorry, but I don't rotation).
These Data MPG MODE ware got courtesy by Program from Mr. Isaac Zia (V0.73). I make sure that is GOOD WORK!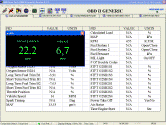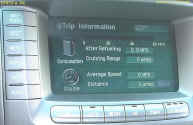 On Toyota Avensis (ZZT22L-) by using Version 0.73 I had Diagnostic and Repair DTC P0174.
Take a look LFT B2 in Freeze Frame and The Results on other Vehicle: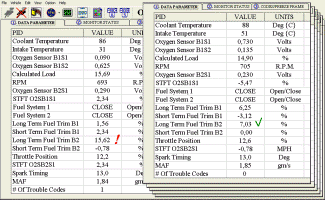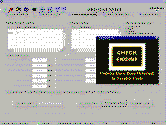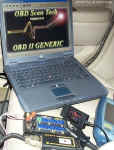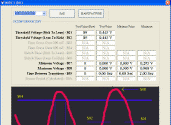 | | | | |
| --- | --- | --- | --- |
| RHD (!) Honda Saber (UA4-) a '01 | J25A | | P0000 |
| Lexus RX330 (MCU38L) a '05 | 3MZ-FE | 9 (!) mile | P0000 |
| Skoda Super B a '02 | 2.5l | 19 170 km | P1423, P1411, P1609 |
| Skoda Super B a '03 | 2.8 30 Valve | 34 900 km | P0000 |
| Skoda Fabia a'02 | 1.4l 16V | ? | P0571, P1541 |
| Toyota ECHO | 1NZ-FE | 65 644 km | P0300, P0302 |
| Toyota 4 Runner SR5 4WD (VZN185L) | 5VZ-FE | 60 187 mile | P0171 |
| Lexus RX300 a '99-00  | 1MZ-FE | 113 664 mile | P0171 |
| Land Cruiser KDJ120L | D-4D (diesel) | 28 (!) km | P0000 |
| Lexus RX300 a '05 (MCU35) | 1MZ-FE | 1 068 km | P0456 (Pending P0430) |
| Honda Fit a '02 CD1  | i-EDI | 23 220 km | P0000 |
| RHD (!) MMC Airtrek Turbo (CU2W) a '04 | 4G63T | 54 000 km | P0105 |
| LHD Corolla (Europe) a '00 | 4ZZ-FE | 53 306 km | P0171 |
| RHD (!) Toyota Harrier  a '99 | 1MZ-FE | 107 443 km | P0171 |
| RHD (!) MMC Cedia (CS5w-) a '01(phot) | 4G-93 GDI | 87 100 km | P0190 |
| Nissan Armada (T60) a '04  | VK56DE | 77 kmile | P1564 (and C1140) |
| Infiniti J30 a'01 | VQ30 DE | 52 559 mile | P0420, P0135 |
| LHD Camry MCV20 (ISO 14230, slow)  | 1MZ-FE | 98 200  km | P0000 |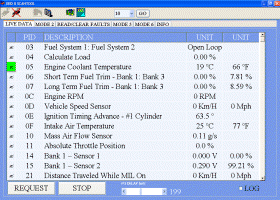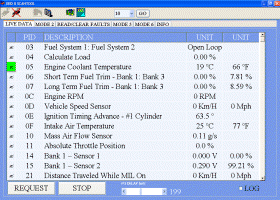 Was available OBD SCAN TECH 1.16 "OBD II" (OBD II GENERIC AND NISSAN C2 POWERTRAIN/AUTO TRANS)