Who is who ?
or "to be or not to be" read Toyota MIL-codes without Scan Tool
---
For example, The quotation No.1. from the ALLDATA (Copyright ©* 2002)
1998 Toyota Camry XLE Sedan V6-2995cc 3.0L DOHC MFI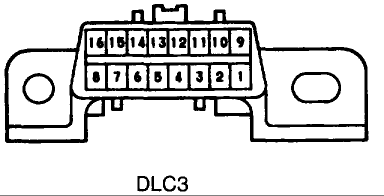 Testing and Inspection

How to Display and Read Diagnostic Trouble Codes

.

.

.

Without Scan Tool
TOYOTA does not provide a procedure for reading diagnostic trouble codes without a scan tool.
Copyright © 2002 ALLDATA LLC.
The quotation No.2. from the ALLDATA (Copyright © 2001) !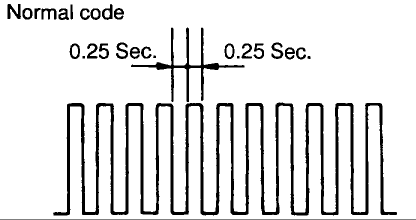 1998 Toyota Camry XLE Sedan V6-2995cc 3.0L DOHC MFI
Testing and Inspection

How to Display and Read Diagnostic Trouble Codes

.

.

.

Without Scan Tool
Checking For DTC (Using Diagnosis Check Wire)
(1) Turn ignition switch ON.
(2) Using SST, connect between terminals 13 (Tc) and 4 (CG) of Data Link Connector No.3.
(3) Read the diagnostic trouble code from malfunction indicator lamp.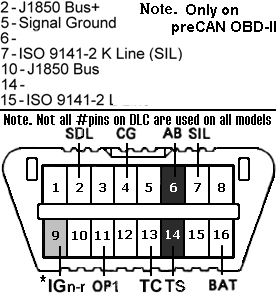 Code 12 And 99

As an example, the blinking patterns for codes; normal, 12 and 99 are as shown in the illustration.
After completing the check, disconnect terminals 13 (TC) and 4 (CG) and turn OFF.
HINT: In the event of 2 or more malfunction codes. indication will begin from the smaller numbered code and continue in order to the larger.
Copyright © 2001 ALLDATA LLC. Terms of Service
I don't understand these differences! I don't understand what for and why! It for the same automobile!
For Example.
Self-made Breakout Box for reading MIL-codes without Scan Tool and J1962 connector (DLC3)

Замыкание контактов

Tc

и

CG

(DLC3)

инициирует "выдачу" кодов неисправности. Т.е. почти также как и раньше.

Другими словами, значительная часть моделей Тойота допускают считывание кодов самодиагностики различных электронных систем с помощью "миганий" их индикаторов неисправности. В том числе это возможно для системы управления двигателем, хотя и не всех типов двигателей, не всех моделей и не всех регионов).
I not use special SST:-) and connect terminal with suitable jumper (aka "Paper Clip with 12v Lampe": For read codes by using it connector I short pins with lamp ("Ensure a 1-5 watt bulb is placed in-line of positivee lead on this "device"
For read DTC, the Data Stream, etc. (with scan tool) use this Tools
p.s. For read DTC (without scan tool) use this "device" :-) and Toyota Data Reader