Intelligent Tester II Toyota / Lexus by DENSO (OEM No.) v4.01 (OEM No. PZ432-IT...)
The Diagnostic Scan Tool (Scanner) aka "Intelligent Tester II" is designed to fully utilize the enhanced vehicle On-Board Diagnosis function such as improvement of data refresh rate (CAN protocol), enhancement of Freeze Frame Data and Active Test function and so on.
As an aid in diagnosing electrical and electronic control system, it is capable of monitoring and testing Electronic Control Units (ECUs) for powertrain, chassis and body systems and their associated sensors and actuators.
Easy and fast USB connection will realize tight integration with Personal Computer (PC or Notebook) based applications and systems. The Intelligent Tester II has an ability of future extension via generic memory card slot and change of the optional unit. The wireless communication with PCs will be possible by using wireless card in the future.
Functions and Features:

Functions and Features of Oscilloscope Set:

-Detect Vehicle Connected Automatically

-Display Vehicle Current Data Parameters (Data List)

-Display Diagnosis Trouble Codes (DTC)

-Activate Relays, Solenoids, etc. (Active Test)

-Display Voltage Signals from Voltage Meter Probe

-Store All Data Parameters Before and/or After Problem Occurs (Snapshot)

-Reprogram ECUs

-All Functions on Standard Set

-Display Voltage Signals from the Oscilloscope Probe for Analysis (Oscilloscope)

-2ch inputs

-Input Impedance 2 Mohm

-1Hz – 500kHz for Frequency range

-Voltage Relative to Vehicle Ground –90 to +90v

-Measurement Accuracy –5% to +5%
The software for Intelligent Tester II is designed and developed by user oriented concept. Auto detect function recognizes the electronic control systems on the vehicle automatically without selecting the vehicle models. The shortcut buttons for the frequently used functions will simplify the order of the operation.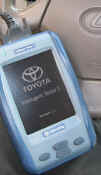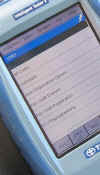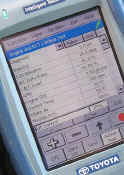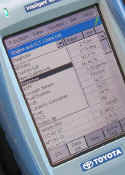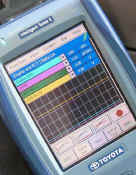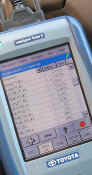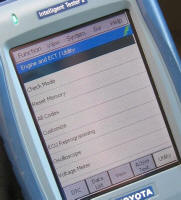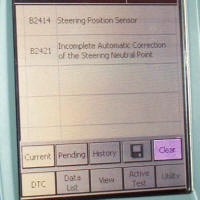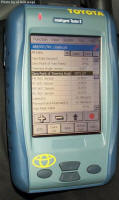 The Intelligent Viewer (I-Viewer) is an application software run on the PC to analyze, store and print out the ECU data captured by the Intelligent Tester II. The data files stored in the I-Viewer can be transferred by attaching to an e-mail. Software Update Wizard and Calibration Update Wizard of ECU reprogramming will be a function of the I-Viewer.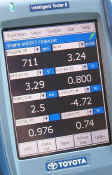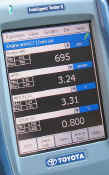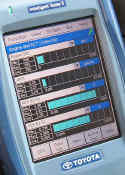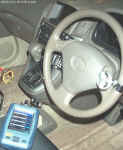 Price List Standard Hardware:
Intelligent Tester II, Standard Set = 1710 e
Oscilloscope Set Parts = 2232.50 e
Optional Items & Accessories = 8,55...680,25
Supply parts = 10,88 ... 76,50

Warranty. The failure in the Intelligent Tester II except for Screen Overlay caused due to the material and workmanship will be repaired free of charge to the customer for 1 year from the date of purchase.
But this "device" became obsolete... Take a look this Description Toyota "Heavy" Scan Tool and Info System Techstream
Known Bugs List for Techstream
Results by use on Lexus RX400h and Toyota Harrier/Lexus RX300
DST-2
take a look this link